Welcome and enjoy our offers in:

español

deutsch

english or use our automatic translation tool:
---
ANDEAN SUMMIT ADVENTURE - STAFF & GUIDES
---
andean summit adventure stands for highest quality customer service, internationally certified mountain guides, state of the art equipment and continuous improvement in all mentioned areas. Our team reflects all of these aspects and will take perfect care of you and your andean summit adventure.
We proudly present our team:
---
Elisabeth Gschösser - General Manager & Tour Leader
Her passion for the mountains, as well as almost 2 decades of experience in international business equip Elisabeth perfectly for her role as GM of andean summit adventure, a brand of ASA TRAVEL EXPED Cia. Ltda. She will be your contact person for questions and planning your trips. Elisabeth holds (university) degrees in Accounting, Economy & Management as well as Organizational Development & Coaching. Since 2017 she is certfied as National Guide in Ecuador.
Elisabeth has been sharing a big part of her mountain life with the Austrian Alpine Club (ÖAV), as certified guide, tour leader & member. Her outdoor career has been rewarded with several successful international ascents like Alpamayo - Peru (2016), Illimani - Bolivia (2017), Cabeza de Condor - Boliva (2017), Chimborazo - Ecuador (2014), Tocllaraju - Peru (2016), Misti - Peru (2009), Großglockner - Austria (1998) and Antisana - Ecuador (2015) - to mention a few.
---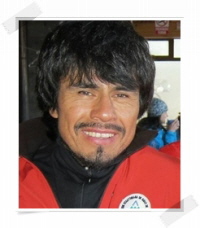 Jaime Vargas - President & Lead Guide
Jaime is a certified IVBV - UIAGM - IFMGA Mountain Guide, Rescue Team Member of ASEGUIM's GRA, certified National Guide in Ecuador & Lawyer as well as the President of the company. Throughout his career as mountain guide Jaime has worked together with clients from all over the world, and counts with impressive intercultural competences. His extensive experience helps him further to take the role as Lead Guide of andean summit adventure.
His journeys have allowed him to guide and summit several mountains in Peru's Cordillera Blanca, like Alpamayo, Kayesh, Esfinge, Chopicalqui & Tocllaraju amongst others. Also a considerable list of Bolivian mountains have been summited by Jaime and his clients: Cabeza de Condor, Illimani, Parinacota, Chachacomani, Huayna Potosí and Pequno Alpamayo, to mention the most important ones. Further he had the chance to experience some mountain climbing in the Alps.
---
José Leonardo Salazar - IVBV - UIAGM - IFMGA Mountain Guide
José Leonardo has guiding experience for more than a decade. He has climbed almost every Ecuadorian mountain and the most significant ones in both Bolivian and Peruvian Andes. Jose is known for his enormous patience and positive energy. His personal feedback reflects professionalism, useful teaching techniques and cooperative skills in multicultural environments. Throughout Jose's childhood and adolescence, he was involved in Scouting and Mountaineering Clubs, where he embraced principles of environmental conservation and his passion for mountain climbing. Overall, Jose is building his guiding career with the highest ethic and professional standards to ensure safety and enjoyment in every ascent.
Within his most important international ascents are: Murarata South Face - Bolivia, Altar - Ecuador, Aguille du Midi - France, Quitaraju - Peru.
---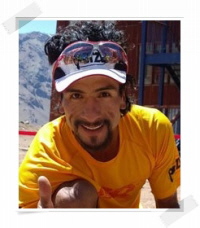 Nicolas Miranda - IVBV - UIAGM - IFMGA Mountain Guide
Nicolas is our fastest guy on the mountains, a top ultra-runner, holding several speed records on some of the world's highest summits. In February 2017 he set a new mark on Aconcagua's 360° Route, starting from Punta de Vacas, running 110 km up to Aconcagua summit (approx. 4.400 m / 14,400 ft elevation gain) and back in only 27 h 58 min. As one of Ecuador's best ultra-trail runners he constantly participates in international competitions.
For years the UIAGM certified mountain guide has been acting as instructor for the Ecuadorian Mountain Guide Association ASEGUIM and contributed in his role heavily to the improvement of professional abilities of Ecuador's mountain guides. Comprehensive knowledge about his home country and very valuable guiding & instructing experience make Nicolas a perfect guide for your andean summit adventure.
---
Franklin Varela - ASEGUIM Mountain Guide
Franklin is director of the ASEGUIM rescue team, GRA (Grupo de Rescate ASEGUIM) and member of the Ecuatorian Mountain Guide Association since 2005. He has extensive experience in the Ecuadorian Andes and also other South American mountain ranges. Amongst his outstanding international ascents are Aconcagua's South Face (Argentina), Alpamayo, Pirámide de Garcilazo, Huascaran, Esphinge (Peru), and many more.
As certified and very professional guide Franklin leads international expeditions to Ecuador's most beautiful and challenging summits. One of his most important expeditions was the ascent of Ecuador's president Rafael Correa to Cotopaxi summit, coordinated and guided by Franklin and his rescue team. An incredible knowledge of Ecuador's culture, history, flora & fauna completes Franklin's profile and makes him a great companion for your next tour.
---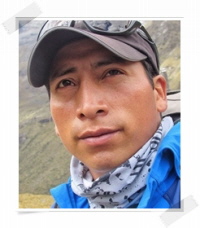 Manuel Calapiña - IVBV - UIAGM - IFMGA Mountain Guide Candidate
Manuel grew up at the foot of Chimborazo in the village of Guano - close to Riobamba, where he already in early years of his life discovered his passion for the mountains. Since 2004 he is a member of ASEGUIM, Ecuador's Mountain Guide Association and also part of its rescue team GRA. Currently Manuel is in the final phase of his UIAGM formation circle and will graduate soon as certified UIAGM mountain guide.
Guiding mountaineers from all over the globe Manuel has summited most of the Ecuadorian mountains as well as a number of important peaks in Peru's Cordillera Blanca. As member of the project team "Ecuador Mas Cerca del Sol" he was part of an expedition to Aconcagua in 2017 for medical research. Together with partners of his community the entrepreneur Manuel inaugurated in April 2017 a Refuge & Restaurant next to the highway up to Chimborazo National Park.
---
Marcial Vasquez - IVBV - UIAGM - IFMGA Mountain Guide
With over 25 years of guiding experience you will be in best and more than that really safe hands with Marcial. He is a certified IVBV - UIAGM - IFMGA mountain guide and was in the past also president of the Ecuadorian Mountain Guides Association. Additionally Marcial is a geologist and offers extensive knowledge about Ecuador's mountains, culture, people, flora, fauna, history and much more.
His work and contribution in previous functions have proven that Marcial is not only a very talented mountain guide but also an excellent organizer in all aspects. As a young boy he started his mountaineering activities and only aged 16 Marcial's guiding career took off. His comprehensive knowledge of the Ecuadorian tourist industry makes Marcial a great choice for accompanying your trip to Ecuador.
---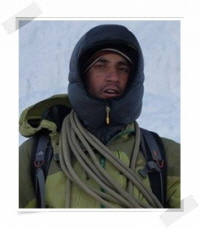 Juan Espinosa - IVBV - UIAGM - IFMGA Mountain Guide Candidate
Juan is a passionate mountaineer and soon finishing his trainings for being a fully UIAGM certified mountain guide. At university he got involved with a club for Andinism and soon he started guiding for Ecuador's Instituto Geofísico, installing sensors on Cotopaxi's crater. In his home country Ecuador Juan has summited almost all mountains, including 4 ascents to Altar's Obispo (Bishop) - the hardest normal route in Ecuador - guiding international expeditions.
Rock climbing is one of Juan's big strengths: he did Esfinge and Huamasharju both in Peru. Living in Ecuador's country side around wonderful Pasochoa area, he also enjoys practicing other sports like trail running, mountainbiking and horse back riding. His valuable experience, great language and interpersonal skills as well as profound knowledge of culture, people, flora, fauna & first aid complete Juan's profile.
---
Flavio Armas - IVBV - UIAGM - IFMGA Mountain Guide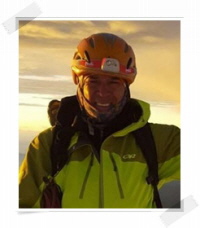 Flavio is a very experienced mountain guide and started already back in 2000 his formation as candidate with the Ecuadorian Mountain Guides Association. In 2017 he was part of the first UIGAM generation graduated by ASEGUIM in Ecuador, a very big step in his professional life. Flavio has excellent knowledge in first aid and rescue techniques, acquired while assisting different international trainings.
His profession as mountain guide and ambition led him to various summits all over the world. Flavio stood on all Ecuadorian mountains and achieved to reach many mountain tops in Bolivia, Peru & Argentina. Furthermore Flavio summited a number of peaks in North America (Denali), Europe (Mont Blanc, Cervino, Monte Rosa, Eiger, ...) and Africa. All that extensive guiding experience makes Flavio a good choice for your next summit!
---
Diego Zurita - IVBV - UIAGM - IFMGA Mountain Guide
As certified IVBV - UIAGM - IFMGA mountain guide and instructor of ASEGUIM's mountaineering school, Diego is a very experienced guide. Back in 1988 he got his licence as National Guide for Ecuador and in the same year he completed his formation as ASEGUIM mountain guide. In 2011 Diego started to act as instructor and in 2017 he finished his UIAGM certification as international mountain guide.
He took part in various international trainings and summited mountains all over the globe. The most important ascents are: in Peru - Alpamayo, Quitaraju & Artesonraju, in Bolivia - Sajama, Illampu & Ancohuma, Aconcagua in Argentina, Denali in the USA and Mont Blanc in France. Further his vast knowledge about Ecuador's history, culture, people, flora and fauna have to be mentioned when talking about Diego.
---
Paul Hinojosa - ASEGUIM Mountain Guide
Paul is our Chimborazo man: living in Riobamba he's always ready for an ascent and climbed the mountain via many different routes. As member of the Andinism Club of ESPOCH university he even made it once from the coast to the summit of Chimborazo, first by bike up from sea level to the Andean plateau and then climbing. Paul is certified ASEGUIM mountain guide and started his guiding career back in 2000.
As mountaineer he has built his experience in the Ecuadorian Andes over more than 20 years, making him a very knowledgeable guide for any ascent. Paul has summited many volcanoes in Ecuador with international mountaineers from all over the globe. Additionally he counts with a vast knowledge about Ecuador's flora and fauna as well as its culture. Paul is married and father of 4 wonderful children.
---
Pablo Chiquiza - IVBV - UIAGM - IFMGA Mountain Guide Candidate
Since 2003 Pablo is a member of ASEGUIM, Ecuador's Mountain Guide Association and also part of its rescue team GRA. Climbing with Pablo, being furthermore a talented and passionate photographer, you will for sure get only best quality shots of your ascent. Pablo is in the final phase of his IFMGA formation circle and will graduate soon as internationally certified mountain guide.
Pablo is from Riobamba, lives in Quito and started his mountaineering activities as part of the Andinism Club "Nuevos Horizontes". His passion made him cross borders and summit important peaks in Peru and Guatemala. Of course he also summited Ecuador's most significant mountains, amongst them Altar's Obispo serveral times. Pablo is a member of the project team "Ecuador Mas Cerca del Sol" and reached Aconcagua summit in 2017 as part of a medical research expedition.
---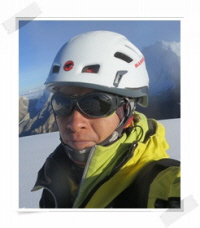 Daniel Milla - IVBV - UIAGM - IFMGA Mountain Guide
Daniel was born in Huaraz, located between Cordillera Blanca and Negra, neighbouring Huayhuash Mountain Range - Peru's mountaineering El Dorados. His passion for mountaineering began very early, seeing his father going to the mountains with groups of mountaineers. At the age of 13 Daniel started to accompany his dad and in 2001 he started his formation as UIAGM mountain guide which he finished successfully in 2005.
Next to being professional mountain guide, Daniel is also Secretary of the Peruvian Mountain Guides Association AGMP and constantly joins international training programs. He had the chance to guide expeditions in Mexico and Argentina, climbing Aconcagua. Further he holds a speed record on Alpamayo & Quitaraju, climbing both mountains from Cashapampa and back in 32 hours and 16 minutes - normal tour time: 6 - 7 days. Daniel is our partner for Peru operations.